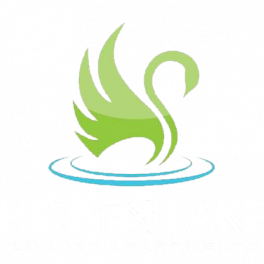 Your Review
Submit a Review

Resident Reviews
I enjoy staying in the apartment.|Recommended: YesHere is my genuine review. I have been staying here from past 1 and half years now. My experience has been great. The locality is great, peaceful and has plenty of space for kids to play around. Overall servicing based on the requests are timely and great. The staff in leasing office is very helpful and tries to ensure the stay remains hassle free. On the other side though the children play area is little outside of the community which means you have to specially go to go there which I don't like but its ok. The fixtures in the apartment like furtniture is pretty old so is delicate as well. With above improvement suggestions though, my overall comfort in the apartment is great. Would definetely recommend it to my friends.
Good place to leave|Recommended: YesGood place and nice managment
Sooooooo happy here |Recommended: YesI've only lived here for a few months and I LOVE it. The apartment is amazing, the staff is always available, and the maintenance crew is great. I put in an online request on a Tuesday at 11 45 pm my washing machine wasn't working and it was repaired by 2 30 pm on Wednesday. I'm extremely pleased with Hidden Lakes.
Peaceful and very spacious apartments. |Recommended: Yesgreat place to stay with family. only concern is the cleanliness The Common stair area and carpets are dirty and should be clean more frequently.
Fairly decent neighborhood..|Recommended: YesGood neighborhood. Good amenities.. What I really like about it is it is very close to Route 1 and major wholesale stores like Costco and BJs. Movie cinemas like Regal is also very close by. I like that there are no designated parking spots which allows for amole of parking for guests and for extra vehicles that a household may have.
Nice property|Recommended: YesThe apartments are nice and large. Modern appliances, large balcony with great view. Quiet neighbors. Available parking. Decent gym pool.
Great apartments homes. Best in central, NJ. |Recommended: YesLocation is great. Very nice layout of the apartments and very spacious.
Great place to live|Recommended: YesI must say I almost did not rent in the community until I met with Jackie L. and Jackie M. the two leasing agents in the management office. They both were courteous, professional, and had a great sense of humor. With their charm, I decided to stay longer and see a unit. I fell in love with the spacious layout. They reeled me in and I rented immediately. Vincent the new super is fantastic. He is always willing to help and always has a smile on his face. The only thing I have to say negatively, is that the intercom system does not work, I only can buzz someone in but I cannot hear them. The entire building is like this. So when I spoke to one of the maintenance workers he told me that the company will not spend the money for our security. I was not very happy about it, being that I am a Property Manager I know what goes on and I know this is something that MUST be fixed. Vincent the super was present and assured me it will get fixed. Besides that I am glad I moved into Hidden lake
Hidden Lake Apartments-North Brunswick|Recommended: YesI recommend this luxury apartment community to any professional person that enjoys living in a tranquil and serene environment. My experience with the staff at Hidden Lakes has been exceptional. They have always been attentive and are willing to go over and beyond to meet your expectations as well as fulfil your requests.
Nice place to live with family.|Recommended: YesI am living here from last one year and just extended lease for one more year.It's a nice place to live in Franklin township area. Rent is a bit costly but worth for the space of 1500 SFT provided for a single bedroom with den. I would recommend this place...
Best place to live in Central Jersey |Recommended: YesLove it Leasing office staff are wonderful people
Move In Now |Recommended: YesI recommend Hidden lake apartments in North Brunswick. I lived here for 11 months 1st year lease term is 11 months and had nearly no issues at all. Loved the management team, very friendly maintenance staff, awesome amenities, spacious apartments and a very quite neighborhood.
Overall, very good.|Recommended: YesThe neighbors in my building I ve met have all been very friendly. The interior lobby gives my apartment living a metropolitan feel, yet there s plenty of trees and greenery around so it feels rural. Both are good things!
Clean quite complex|Recommended: Yesso far i enjoy living here the neighbors are polite and the complex is well kept