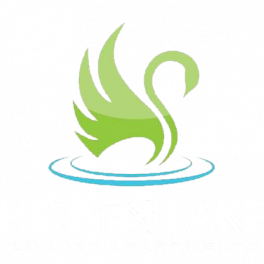 Your Review
Submit a Review

Resident Reviews
Very Nice staff.
|

Recommended: Yes
I love my apartment.|Recommended: YesI actually love the development. My only concern is that I can hear the neighbors upstairs and the bugs. Overall I am satisfied.
Nice apartment with storage|Recommended: YesUpgraded apartments are nice but thin walls. Nice to have in apartment washer and dryer and central air.
Great place|Recommended: YesNice residents, spacious apartments, and very responsive staff.
Overall, pretty good|Recommended: YesThere is always parking. When we've needed maintenance, it's been touch and go. Sometimes they were on top of it and other times they never came at all. I can hear my neighbors and that is extremely irritating. The complex is very nice and landscaping is good, but we've had a broken stair for months now and all they've done is put a cone on it.
Great place to live|Recommended: YesI am loving my new home, this is our first place after marriage, we leased a two bedroom apartment, it is too huge, I am using one of my closet as prayer room, as we have more than enough walk in closets. secured community and never heard any noises from other apartments either
Love it but it could be insulated better in the apartments. |Recommended: YesI would tell them even though it is not upgraded some of the units it is a great place to live
Really nice|Recommended: YesQuiet, nice and safe.
Comfortable and Quiet|Recommended: YesHonestly great place to stay. Staff was super friendly, maintenance was always quick to help. Neighborhood was filled with friendly and quiet neighbors. The pool is gorgeous, the only thing is that the few times I went it wasn't the cleanest but it was still nice. The only complain that I would have is that some of the rooms don't have light fixtures bedrooms, living room which is a little annoying but other than that it's an amazing place.
Amazing space, but even more amazing customer service |Recommended: YesHidden Lakes turned out to be on with of the best decisions I made in 2017 The value I am getting for the amount of space i have is incredible - 1500 sq ft with hardwood floors and a closet of my dreams. I am very happy with the apartment, but even more happy with the service I received as I toured, applied, and moved in. Jackie L was super attentive, generous with her time, and went above and beyond to ensure all my needs were met. She was a sweetheart and I appreciate her efforts so much
Awesome property|Recommended: YesIt has been six months for me in this community and I am very satisfied to be living here. Maintenance and office staff are very responsive and pleasant to work with. Only thing I miss is a play area for kids.
Great Property|Recommended: YesGreat amount of space for two people We have our own spaces when needed. The location is great as well We are close to great restaurants, as well as grocery stores and entertainment.
Safe, clean, friendly, quiet.|Recommended: YesAll the best
Good|Recommended: YesClean
I enjoy staying in the apartment.|Recommended: YesHere is my genuine review. I have been staying here from past 1 and half years now. My experience has been great. The locality is great, peaceful and has plenty of space for kids to play around. Overall servicing based on the requests are timely and great. The staff in leasing office is very helpful and tries to ensure the stay remains hassle free. On the other side though the children play area is little outside of the community which means you have to specially go to go there which I don't like but its ok. The fixtures in the apartment like furtniture is pretty old so is delicate as well. With above improvement suggestions though, my overall comfort in the apartment is great. Would definetely recommend it to my friends.