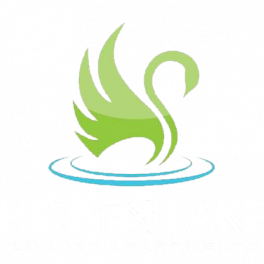 Your Review
Submit a Review

Resident Reviews
Excellent
|

Recommended: Yes
Hidden Lake A great place to live|Recommended: YesHidden Lake apartments is a great place to live. They have all the amenities you need, such as washer and dryer, air conditioning, onsite parking and also allow pets. It is a diverse and peaceful community. The office and maintenance staff are very gracious and helpful. What is best of all it is the most affordable apartments around and you get a lot of square footage for the price. Can't beat it
Its great place to live..|Recommended: YesIts great place to live
Nice Apartments
|Recommended: Yes
1 Clean safe community 2 Lot of parking 3 Friendly Staff
Hi Arun, Thank you for your review! We are so happy you chose to make Willowbrook Apartments your home and it's a pleasure having you part of our community! Sincerely, Robin Callahan
Very good|Recommended: Yesperfect
Love it|Recommended: YesIts the best place in NJ
We made the best choice
|Recommended: Yes
This complex is superior to many of the other ones we looked at before signing. There is so much space inside our unit plus we got the patio and storage unit The floors are all vinyl and tiled, bathroom is perfect, plenty of cabinet space in the kitchen. We really love this complex especially for the price and no weight limit for my doggo Our building is soooo quiet and our neighbors are very friendly. There is always parking and the courtyard is well lit. We made the best choice The only thing that drives me nuts but isn't relevant to every single unit my upstairs neighbor gets up and stomps around every night at 3AM. It wakes me up every night but that is not the norm for all units obviously.
Thank you for your review Kristen! It's wonderful to hear how much you like your apartment and the community. We strive to provide quality customer service and an apartment you are proud to call home. Please know that we can send a friendly reminder to the resident above you asking that they be mindful of their neighbors when they are moving about the apartment in the early hours of the morning. Just give us a call at the leasing office. Thanks again for taking the time to write your review! Sincerely, Robin Callahan
Nice apartments and friendly neighbors
|Recommended: Yes
We have been happy with our time living at Hidden Lake apartments so far and would highly recommend the apartments to others. The neighborhood is safe and the neighbors have all been friendly. When there are issues with the apartment they are addressed in a timely manner and the staff are very efficient and helpful. Parking is plentiful and we never have issues finding a spot. There is a towne center at a walking distance that has a pizza place, convenience store, dry cleaning and more which is very convenient. Overall, it has been a great experience.
Thank you for your review, Randall! We are so happy to hear that your experience living in our Hidden Lake community has been a positive one and we are here to make sure you continue to enjoy your apartment home. We are looking forward to opening our Hidden Lake Community Park in the spring right behind the leasing office. Hope to see you there! Sincerely, Robin Callahan
Quite, accessible to everything.|Recommended: YesI like it. Staff is friendly and maintenance responds quickly
Great Apartment Complex
|Recommended: Yes
I love living at Hidden Lake, we have a large apartment for the price, pets are allowed which is nice, the fixtures are relatively new our kitchen is a wee bit older but still nice and clean, bathroom is all new and updated . I would say the biggest con is the ceilings are thin so it usually sounds like the upstairs neighbors may come through it but that's any downstairs apartment. Also HUGE walk in closet is a , as well as an additional large entrance closet. Security with locked front entrances plus buzzer system is a plus as well. Move in process was simple and easy. Definitely would recommend Hidden Lake
Thank you, Stephanie, for taking the time to give your review of Hidden Lake! We are so happy you chose to make Hidden Lake your home and we look forward to providing you with the customer service you deserve! Have a wonderful new year!
It's ok I can't complain|Recommended: Yesyes I will
Good|Recommended: YesGood
Well-Maintained, Quiet Community|Recommended: YesBeautiful complex with helpful staff and maintenance.
Very Nice staff.|Recommended: YesMaintained well. Nice safe and clean.
I love my apartment.|Recommended: YesI actually love the development. My only concern is that I can hear the neighbors upstairs and the bugs. Overall I am satisfied.