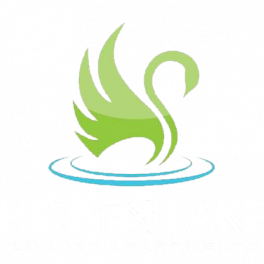 Your Review
Submit a Review

Resident Reviews
|Recommended: YesConvenient — Cozy and friendly neighborhood.
|Recommended: YesQuality Living — I lived here for four years without any issues
|Recommended: YesI love it here...unfortunately my neighbors upstairs move around 2-4 am its annoying and disturbs my sleep🥺 — great place to live, quiet and beautiful.I found peace here😍
|Recommended: YesAbsolutely elated. — Fantastic property staff. Prompt, helpful, informative, professional. Pleasant experience.
|Recommended: YesLong term tenant — I've lived here over 20 years, the apartments are spacious staring at close to 1100 sq feet. The property and the pools are some of the nicest in NJ. The lagoon pool makes you feel like you're on vacation. The management and maintenance staff are both friendly knowledgeable. The property recently invested in building a family friendly park, with grills shelter and children's play area. I'ts a nice environment to live.
|Recommended: YesGood — yes i would
|Recommended: YesIt's Nice Could Be Better — The apartment was clean and everything was in order. There's some cosmetic issues I wish would have been taken care of like marks on the floor, paint chipping on our balcony, and other issues. Aside from that it is pretty nice.
|Recommended: YesGreat place to live — Love the area, close to a lot of places. Love the patio and amenenties. Lot of parking.
|Recommended: YesOk — It's a beautiful community to live in. My biggest complain is that when we moved in, we were told they apartment was cleaned and fixed before we moved in. Come move in day we found that our dryer didn't work , some of our windows do not open or close properly and our cabinet were completely scratched up on the inside. We keep finding things as we are finishing our move it.
|Recommended: YesErnest C. is the BEST — Ernest is very knowledgeable and. prompt to a service request. He is very professional and will not close an order if not completed correctly. I appreciate his work ethic and he always has a smile on his face. I am happy to always see him arrive to fix anything in my unit because I know it will be done right.
|Recommended: YesGreat service — Nice people staff
|Recommended: YesWe think it is well kept and a joy to see. — The development is well maintained and the grounds are well kept. The rooms are very spacious and the patios are large in comparison to others. The employees in the front office are very polite, courteous, knowledgeable and very willing to provide any assistance that is needed
|Recommended: YesGreat area, but old buildings — Pros The community and surrounding area is amazing - it's quiet, yet still conveniently located off 27 and within close reach of Route 1 where you can reach shops and restaurants within minutes. Location was KEY to our apartment hunt, and we've hit the jackpot. Oddly enough, almost every single restaurant in this area is highly rated and we can back that up after trying 10 places in the past month . There are amenities offered such as the gym, pools, dog park, and more - but as we moved in during COVID, many of these are rendered useless and simply excess charges to our bill. Having the hidden shop plaza located within the community is a nice plus. You can't beat the space. The square footage is almost double our last apartment, and the layout is pretty great. The huge walk-in closet is a plus. The amount of storage space is top tier. The balcony is amazing if you enjoy outdoor space - it's covered in a sense that you still have a roof over your head, which makes for a great venue to watch the sunset or a nice snowstorm. Maintenance has been okay. We submit maintenance tickets via an online resident portal, but we have no way of knowing if someone has viewed it, and when they will come. We just have workers showing up at our doorstep unannounced within a few days, determined to fix whatever the problem is and they usually don't know what the issue is despite the tickets being fairly clear and categorized . At least the job gets done Cons The buildings themselves are very dated, and it shows. The insulation is awful, and the built-in blinds in our windows are jammed. Since there are large trees planted outside the windows, this guarantees that little to no sunlight gets in the apartment. Not ideal for people who are dependent on sunlight. The poor insulation combined with the lack of light means increased electric and heat usage in the cold seasons. Old buildings also come with cracks and separation between the walls and wooden flooring, which were poorly filled with caulk prior to our move in date. Maintenance did not do a great job, as there were many imperfections even on our move in date chips, uneven paint caulk job, hairs stuck in the paint caulk in multiple places . Speaking of hairs, the cleaning lady was not thorough as I'm a month in and STILL finding our previous tenants' hairs in random corners. Our coat closet was completely missed in cleaning and henceforth dubbed the hairy closet due to the sheer amount of hairs that were on the floor hint it was A LOT . The lack of detail in their repairs and cleanliness is apparent. I honestly could've done a better job. They could have been more meticulous with preparing the apartment and inspecting everything closer. Upon our move in, we noticed our kitchen sink was extremely loose and the sprayer was broken . The kitchen cabinets were still loose despite us pointing it our during our pre-move in walkthrough. The washer sets off the GFCI outlet each time its run, which is a huge hazard. If you don't have basic handyman skills, you have to rely on maintenance. The thin walls make for excellent acoustics when your upstairs neighbor has a dog, or your next door neighbor has the TV blasting at 5am. I'm a light sleeper, and am consistently woken up by the sounds of neighbors - it's not even that we have loud neighbors - it's that the walls are terribly thin. I can hear my upstair neighbor's home phone ringing sitting in my office on a daily basis. In conclusion Yes, I would recommend this to a friend if you can deal with its imperfections. In my experience, it's difficult to find the perfect apartment that meets every single standard. If you prize space and location over the smaller details, then this is the place for you. If you are a light sleeper and value each dollar spent on utilities, then look elsewhere. Recommendations do a THOROUGH inspection prior to your move-in. Point out every single detail you want fixed, and document it. This will save you the headache of opening up maintenance tickets upon your move in day. Also, brush up on basic handyman skills in case a few things are missed.
|Recommended: YesWonderful Staff — Carls and Sara are super helpful and made our move-in process ease Great Staff