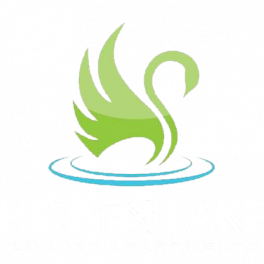 Your Review
Submit a Review

Resident Reviews
|Recommended: YesI've lived here for twenty years and continue to enjoy this beautiful community — Excellent
|Recommended: YesNoise — Apartments are spacious and nice There's a lot of noise from neighbors Carpets are required 80 of area should be covered but not all neighbors have them and I don't think they chceck every apartment.
|Recommended: YesGreat place for a first Apartment — Moved here as my first apartment and everything is perfectly sufficient enough to live normally. No complaints
|Recommended: YesBeautiful Apartment, Super Spacious — I absolutely adore living here Couldn't ask for a prettier apartment... double walk in closets, hardwood floors, gorgeous tiled bathrooms, stainless steel everything, side by side washer and dryer in unit, parking everywhere... sooo many spots available for residents and visitors Neighbors are so nice and very helpful Just all around great place to live
|Recommended: YesLove it here — The grounds are kept neat. Just the quality in the interior the hall ways and inside if the apts are very slapped together paint tiles and floors. Could be better.
|Recommended: Yes
Lincoln Place Apartments — I have lived here at Lincoln Place for almost 15 years...my boys grew up here I wouldn't have it any other way Lincoln Place area is beautiful, friendly neighbors all the staff here are terrific with the residents 👍 If you want an apartment you want to be in North Brunswick - then you definitely need to live in Hidden Lake.
Thank you for submitting your review Stephanie! We are so happy to hear your positive feedback and love that you have raised your children here and are proud to call Hidden Lake home! We love having you and your family as part of our community! Sincerely, Robin Callahan
|Recommended: Yes
Love Hidden Lake — I've been a long-term resident and wouldn't have it any other way. My leasing professionals in the office have been great to us. When there have beem minor issues, I've been able to contact maintenance and they respond right away. I have lived in several floor plans which all offer great space for every budget. Grounds are well-kept through each season. When the weather is snowy, I can easily hop the bus up Rt 27 and back and leave my car home. Talk about convenient. Thank you to the staff for all they do.
Thank you for the wonderful review, Natalie! I hope you continue to make Hidden Lake you home for years to come! Sincerely, Robin Callahan
|Recommended: Yes
Great apt and grounds — So far its been a mostly pleasant experience. Coming from a 3 bedroom home and downsizing while deciding on next move, its been a good experience. Nice size apt, although older buildings, they keep them clean and maintained. All of my maintenance requests have been responded to quickly and the staff is very nice to deal with. Treat people with respect and you get it back. Unfortunately you can't pick your neighbors Maybe they should do a little better job screening tenants, seems like they are lowering their standards a bit. However as a whole its a really nice place, they work hard to keep it up.
Thank you for your review, Shdel. I am happy to hear you are enjoying your apartment home. We will continue to work hard to meet your needs and provide you with quality service. All our residents need to meet the same criteria to be approved to live here which includes meeting income requirements, credit history and prior residency history as well as a background check. Unfortunately, we can't foresee how someone will behave in a multiple family setting. Feel free to let me know what problems your neighbors are causing and we will address it promptly. Sincerely, Robin Callahan
|Recommended: YesExcellent — excellent, peaceful
|Recommended: YesHidden Lake A great place to live — Hidden Lake apartments is a great place to live. They have all the amenities you need, such as washer and dryer, air conditioning, onsite parking and also allow pets. It is a diverse and peaceful community. The office and maintenance staff are very gracious and helpful. What is best of all it is the most affordable apartments around and you get a lot of square footage for the price. Can't beat it
|Recommended: YesIts great place to live.. — Its great place to live
|Recommended: Yes
Nice Apartments — 1 Clean safe community 2 Lot of parking 3 Friendly Staff
Hi Arun, Thank you for your review! We are so happy you chose to make Willowbrook Apartments your home and it's a pleasure having you part of our community! Sincerely, Robin Callahan
|Recommended: YesVery good — perfect
|Recommended: YesLove it — Its the best place in NJ